In an age of increasing violence, and in a world that no longer reflects God's power, there stands a man that is poised to be a catalyst of positive change on God's behalf. Bishop Kevin Lydell Smith is that man; and he being formally introduced to the world as a spokesman for God.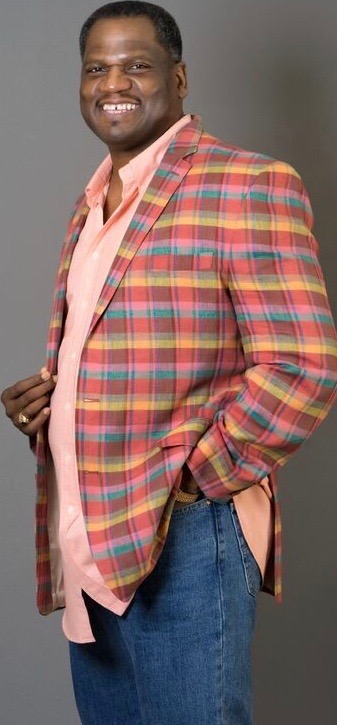 Bishop Kevin Lydell Smith, "Bishop Smith" has an extraordinary personality and phenomenal intuition as a business professional. A native Atlantan, he studied Marketing at the State University of West Georgia. After which, he pursued a career with the Campbell's Soup Corporation advancing rapidly as a sales associate; a career that was short lived as he was called into a very special place with God. For a period of spanning over 15 years, he would spend most of his days and nights in continual prayer, tenacious reading, and relentless study of the Word of God.

In June 2001, the ministry of Bishop Kevin Lydell Smith began, establishing The Greater Body of Christ Temple, Inc from The Body of Christ Temple Church pastored by the late Pastor Lena Hawkins Davis, Bishop Smiths' grandmother.

Well known as a dynamic teacher, Bishop Smiths' extensive knowledge and understanding of the inspiration of scripture is apparent through precise revelations and undeniable effectiveness in conveying the life power of the Word of God to diverse groups. Overwhelmingly known as a gifted prophet, the words of God through Bishop Smith touch the lives of many. As a preacher his insight into the Word of God and depiction of what it means to humanity has stretched his ministry beyond church walls into homes, marriages and lives of many others.

A humanitarian and philanthropist, he is found at the grass roots of the English Avenue Community, aiding community members to rehabilitation from substance abuse, homelessness, and despair. He is affectionately known as "The Rev." to English Avenue/Vine City Communities and finds it paramount to play the role of a friend, a brother, and an advocate for the poor. Bishop Smith has partnered with The Salvation Army Shelters, My Sister's House Atlanta, and Gateway Shelters. In the Fall of 2010, Bishop Smith was honored through a proclamation by the Atlanta City Council for his work in feeding the poor and in 2011 the Georgia State Senate passed resolution #35 noting Bishop Smith as an aid to his community both spiritually and culturally; taking on the efforts to encourage, empower and support those in dire need.

Surpassing all of his accolades and accomplishments, Bishop Kevin Lydell Smith has a message from God that addresses the needs of our current society and a platform that unites people all across the world. Holiness without comprises, perfection through submission, and the expectation of miracles and abundance through faith and patience, knowing God takes pleasure in your prosperity.

Bishop Smith is married to Lady Toni Marie Smith and they reside in the metro Atlanta area with their four children.